So, you've got your own place, you've got your independence, now you're and ready to take on the world, but you're worried you might be feeling a little lonesome in your new place. Well, first let us just say, that your feelings are completely normal. It can be really scary living by yourself, especially if it's for the first time. But, before we delve into our 6 tips for living a fulfilling independent life, let us remind you that living by yourself has a ton of advantages you may not have yet considered; total privacy definitely comes to mind. In fact, that's the first of our tips! But beyond that, there are a ton of quick and easy ways to lead an engaging, satisfying life when living alone.  
Here are just a few:
1. Learn to Celebrate the Joys of Living Alone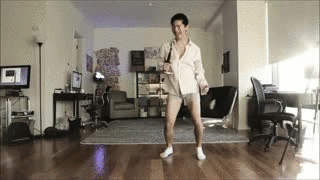 As we said above, there are a number of advantages to living alone that you may overlook when you're feeling particularly lonely. For one, you'll now have the full freedom to dance around in your underwear without worrying if your roommate is going to catch a glimpse. Furthermore, you'll have full autonomy over the layout of your space, its decoration, and overall vibe. Want to make your apartment a man-cave? There's no one to dissuade you. Looking to unleash your interior design skills to create a luxury apartment that'll be the envy of your neighbors? There's no one to work around or complain. It's all up to you!  
2. Consider a Pet!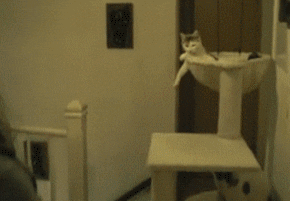 Do you really live alone when you have a pet? Of course not! Pets are people of course! Well, maybe not. But still, having a furry little friend to greet you at the door can make all the difference when you arrive home. It may not be entirely the same as living with a roommate or a loved one, but the unconditional love provided to you by your pet can work wonders if you're worried about living independently. Just make sure your building is pet-friendly!
3. Host Guests More Often
Dinner parties, game nights, or getting ready to go….these are all great opportunities to invite friends over for a nice little bit of company. Having people come over on occasion will help with feelings of loneliness (obviously, because there are people there) but it will also give you something to do and to look forward to, just toss on that hosting hat! Invite friends, family, and neighbors over for a meal, or to simply hang out! If you have a particularly spacious floor plan, there's no better way to utilize that extra space!
4. Engage with the outside world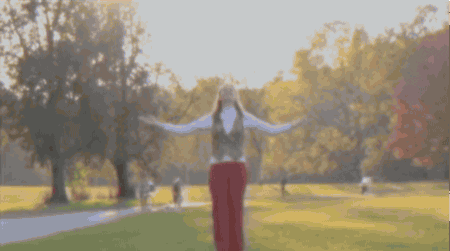 Loneliness comes in many forms; you can live with numerous roommates and still feel alone. Feelings like these are definitely exacerbated by living independently, sure, but engaging with the outside world is the best way to combat this feeling. There's nothing that makes your regret living independently more than stewing alone in your home. Do yourself a favor: switch off your cell phone, and take a walk in a nearby park, visit a coffee shop, go to a concert, or do anything that lets you rub elbow with others members of your community. If you live in a neighborhood like Roosevelt for example, this isn't very hard to do. Even if you don't make best friends, friendly, everyday interactions are great for living independently and happily.
5. Make Sure to Exercise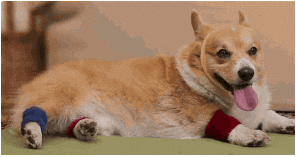 Exercise releases endorphins in your body which help elevate your mood. But more than that, regular exercise is great for your body and overall health, which goes a long way towards shaping your state of mind. If you exercise regularly, your sleep schedule and diet will also become more regular, and you'll feel better generally. Living alone can lead to passivity, lethargy, and sluggishness, and these feelings only compound when untreated, making it harder to exercise and feel better. Here's where the cycle can spiral out of control. If you want to live a fulfilling independent, exercise is the first step! Regular exercise is easiest to accomplish when your gym is close, or even within the same building, like Eleanor's fitness center.
6. Utilize nearby social spaces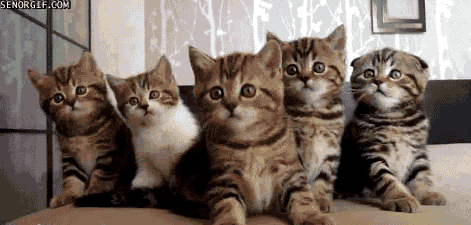 Does your apartment building have designated social spaces? For many modern DTLA apartments communities, social spaces are a given. Many single apartment occupants, rely on them for daily social interaction because it's here where similar folks tend to gather. Hanging around people like yourself is perhaps the number 1 way to live a fulfilling independent life.  But, if you live in an apartment building where social spaces like these are unavailable, do not despair. It's likely that there are nearby spaces, like parks, gyms, or coffee shops, where you can interact with other like-minded neighborhood denizens. Just remember, the social spaces in your building or neighborhood are there for a reason!
Perhaps the most important thing to remember is that loneliness is a feeling and not a fact. Just because you feel alone, doesn't mean that you truly are alone. In fact, it's likely that there are a ton of people around that care about you deeply, those that would love to spend time with you if they knew you were feeling unfulfilled. Do yourself a favor and, work hard at being friendly to all those around you and you'll learn to love living independently!
It also never hurts to live in amazingly fun and popular building like Eleanor Apartments in the Roosevelt neighborhood of Seattle. Eleanor has a number of social spaces, an in-house fitness center, and a fantastically lively locale from which you can meet new people and expand your horizons.
If you're going to live alone, do it at
Eleanor
, where you'll love it!